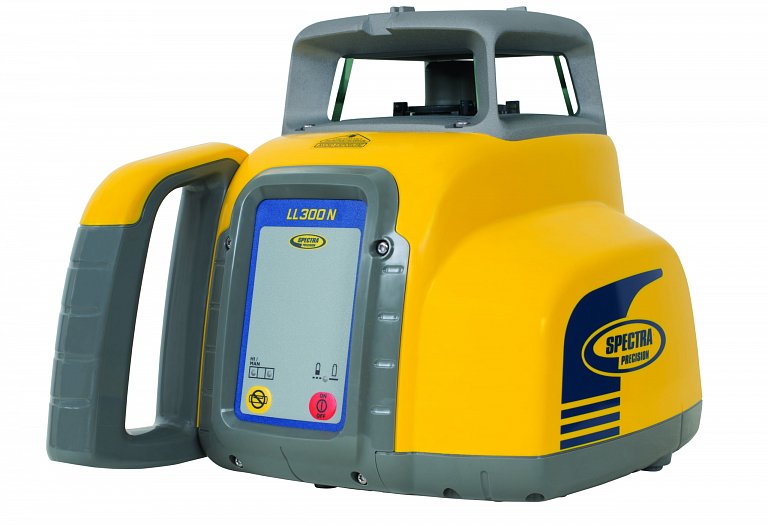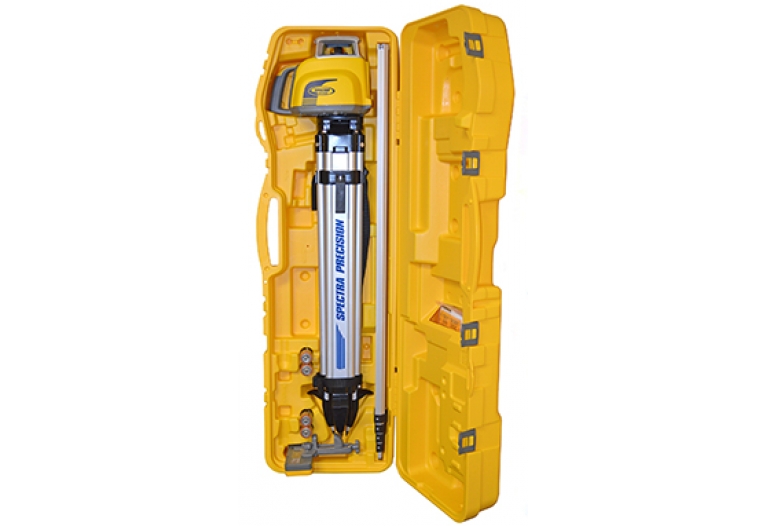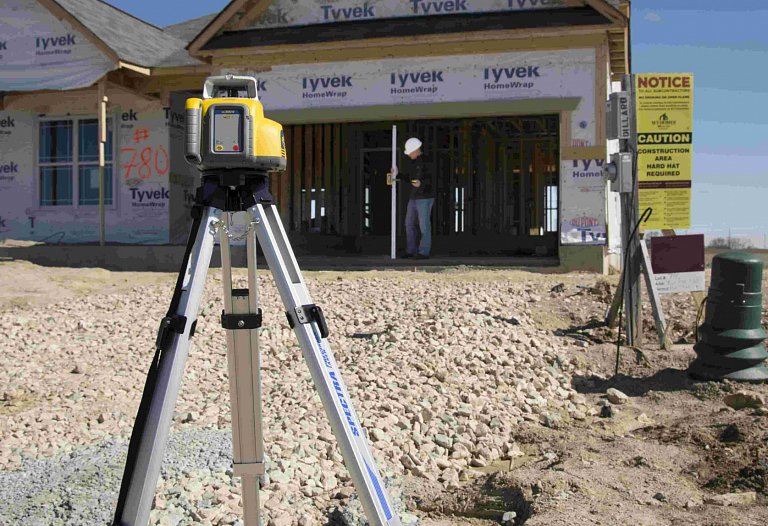 A Fully Automatic Self-Leveling Laser Level

Medium-range, highly accurate leveling solution

The Spectra Precision® LL300N Laser Level features a rugged design with a metal sunshade that provides superior drop and weather protection (IP66). Built to withstand severe drops of up to 3 ft (1 m) directly onto concrete, or up to 5 ft (1.5 m) when pushed over on a tripod means less downtime and cost due to damage caused by accidental drop or tipover… and lower repair costs over the life of the product.

The LL300N's fully automatic self-leveling capability provides fast, accurate setup. Rechargeable NiMH battery pack or alkaline batteries keeps the unit working with no downtime due to power loss. Single cross-axis manual slope mode with cross-axis self-leveling allows grade matching for basic slope work, while maintaining accuracy in the cross-slope.

Receiver options include the advanced HL450 Digital Readout receiver or the traditional HR320 receiver.

- Increases productivity with fast setups, fewer mechanical parts, and automatic self-leveling

- One person elevation control with 1,650 ft (500 m) diameter range increases productivity

- Maintains performance even in rainy, dusty and other harsh job site and weather conditions – IP66 environmental rating

- Durable design reduces downtime due to drops and tripod tip-overs

- Minimizes power costs, increases reliability with choice of rechargeable or alkaline batteries

- Increases flexibility with remote control slope option

- Comes standard with HL450 digital readout receiver and other configurations are available

- Comes as a complete kit with system case which contains the laser, receiver, tripod and 15' grade rod in tenths.